About Us
A team that lives its core values every day
Our Mission

To employ science and technology to achieve a superior and sustainable approach to investment management.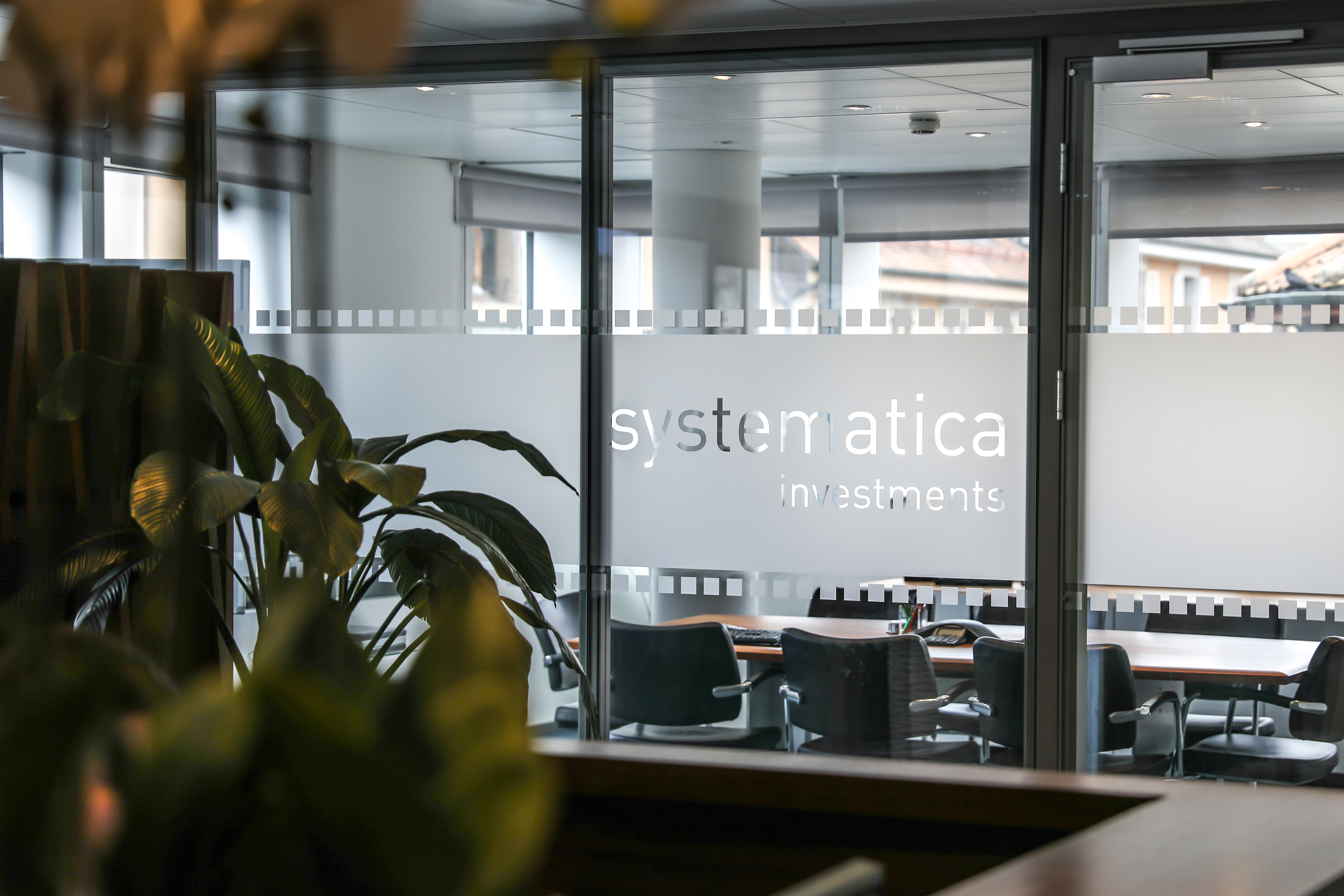 Firm Overview
Systematica Investments launched in January 2015 after a decade of experience within BlueCrest Capital Management and track record dating back to 2004.
Systematica is an innovative technology-driven firm focused on a quantitative and systematic approach to investing. The firm was founded by Leda Braga and has an investment philosophy based upon a disciplined research process, technological innovation and operational excellence.
Systematica Investments manages nearly $10 billion in assets and has a global presence with offices in Jersey, Geneva, London, New York and Singapore.
Our Values
Excellence, Innovation, Teamwork, Integrity, Fun
Excellence

The pursuit of excellence permeates all of Systematica's activities. In Leda's words, "I don't know if we are the best at what we do, but we certainly work hard every day aiming to be just that."

The team has amassed an impressive list of industry awards over the years – two main fund awards in 2017 alone!

Innovation

Technology is making firm in-roads into the world of investment management and Systematica has been at the leading edge of that wave for over a decade now. New, exotic data sources, the ability to trade markets that in the past had been inaccessible, electronic trading… These are all trends that benefit firms with a tradition of innovation.

Systematica profits from years of investment in technology and proprietary trading platforms. We are passionate about devising solutions and technology is the key driver of our constant search for more creative approaches to delivering returns and managing risk.

Team Work

One Team One Dream mentality! Our platform enables us to be agile, flexible and robust and our people are at the heart of this. We are a group of high calibre professionals looking to pursue our Core Mission. Collaborative working environment within and across all functional teams. Rigorous review by peers throughout the research and development cycle.

Integrity

Intensely aware that we are responsible for clients' assets, the Systematica Team lives and breathes integrity. Integrity is natural in an environment which is transparent and fair.

Fun

… and we have fun along the way! The Systematica team is characterised by its collective sense of humour. This sense of humour is part of our serious day-to-day work life but also shows in other team activities such as the Systematica band or the sport and fitness initiative across the firm – "Systemaction".
OUR INVESTMENT PHILOSOPHY

Analysis, not emotions! What gets measured gets managed. We aim to be systematic investors and avoid intervening with the algorithms
 - our interaction with the models is via the research process.

Significant investment in technology 
– our trading platform is in its third generation. All aspects of the investment process and platform are subject to continuous research and improvement.
Management Team
A vibrant and energetic Management Team typically sitting in open plan offices and working collaboratively with the broader team.
Leda Braga

Chief Executive Officer

Leda Braga

Chief Executive Officer

Former President and Head of Systematic Trading, BlueCrest. Leda joined BlueCrest from Cygnifi Derivatives Services (a J.P. Morgan spin-off) in October 2001. At Cygnifi she formed part of the management team and was head of its Valuation Service. Prior to Cygnifi, Leda spent nearly seven years at J.P. Morgan as a Quantitative Analyst in the derivatives research team. Her past experience includes modelling of interest rate exotics, FX/interest rate hybrid instruments and equity derivatives. She holds a PhD in Engineering from Imperial College London, where she worked as a lecturer and led research projects for over three years prior to joining J.P. Morgan.

Paul Rouse

Chief Financial Officer
Chief Operating Officer

Paul Rouse

Chief Financial Officer
Chief Operating Officer

Paul joined Systematica on launch in January 2015 as the Chief Financial Officer. He was further appointed as Chief Operating Officer for Systematica in June 2017 becoming responsible for Operations, Risk and the Operating Committee in addition to Human Resources, Fund Accounting, Corporate Accounting, Tax and the Client Service functions. Prior to joining Systematica, Paul served as Head of Product Control at BlueCrest managing teams in London, New York and Singapore. Paul joined BlueCrest in 2006 and for over 8.5 years covered all functional areas within the BlueCrest Product Control function. Previously, Paul was a Product Control manager at Goldman Sachs for 3 years focussing on equity derivatives trading. Paul trained as a Chartered Accountant at Ernst and Young within their Corporate Tax business, qualifying as an ACA in January 2003. He holds a BSc (Hons) in Marine Biology from Newcastle University.

David Kitson

Chief Investment Officer

David Kitson

Chief Investment Officer

Former Product Manager, BlueCrest. David joined BlueCrest in January 2011. Prior to BlueCrest, David was a Managing Director at J.P. Morgan where he worked from 1992 to 2010. He joined J.P. Morgan's Quantitative Research Department after completing his PhD. David held many trading and management positions during his tenure at J.P. Morgan including: Head Trader Foreign Exchange Options, Head of Energy and Head Trader Fixed Income Hybrids. In 2007 he moved from trading management to focus his efforts solely on proprietary trading. David holds a PhD in Theoretical Physics from Manchester University.

Jean-Pierre Selvatico

Head of Trading and Counterparty Management

Jean-Pierre Selvatico

Head of Trading and Counterparty Management

Former Head of Hedge Funds at Pictet Alternative Advisors, Jean-Pierre Selvatico joined Systematica in January 2017 as Head of Trading and Counterparty Management. Jean-Pierre worked for Pictet Alternative Advisors for 7 years where he acted as CIO of the hedge fund division, responsible for selecting and investing in external hedge funds across all strategies. Prior to joining Pictet, Jean-Pierre was a managing director at Barclays Capital in London in charge of the European interest rate option desk. He started his career in 1993 at JP Morgan London as a quantitative researcher and then moved to the interest rate swaps market-making desk. From 1997 to 2000 he managed the Dollar option desk for JP Morgan in New-York. Prior to joining Barclays Capital in 2004, he worked at Credit Suisse First Boston in London from 2002 to 2004.Jean-Pierre graduated from Ecole Polytechnique in Paris and later from Ecole Nationale de la Statistique et de l'Administration Economique (ENSAE).

Pawel Lewicki

Head of Research

Pawel Lewicki

Head of Research

Former Head of Systematic Research, BlueCrest. Pawel joined BlueCrest in January 2010 from Barclays Capital where, as a Managing Director, he acted as Global Head of Quantitative Analytics for three years. Prior to that, Pawel was a Managing Director at J.P. Morgan, where he worked for 12 years in the Derivatives Research and Strategy Group. Before starting his career in finance, Pawel led research work in statistical signal processing for Schlumberger in the US. Pawel has a PhD in Applied Mathematics from New York University's Courant Institute, with a specialisation in probability theory and random media. He holds a US patent in data analysis methods.

Ben Dixon

General Counsel
Chief Compliance Officer

Ben Dixon

General Counsel
Chief Compliance Officer

Former Legal Counsel, BlueCrest. Before joining Systematica, Ben previously worked for BlueCrest Capital for 9 years as Legal Counsel. He joined BlueCrest in 2005 from McDermott, Will & Emery, where he was an Associate Solicitor in the corporate department. He qualified as a solicitor in September 2003 with Allen & Overy in London, where he worked in the corporate and mergers & acquisitions department. Ben graduated from Queens' College, Cambridge University in 2000 and holds a BA (Hons) Law/MA (Cantab) Law. He undertook his LPC at Nottingham Law School in 2001.

Declan Ryan

Head of Investor Relations

Declan Ryan

Head of Investor Relations

Former Co-Head of Investor Relations North America, BlueCrest. Prior to joining BlueCrest, Declan was an Executive Director at UBS where he served as Head of Investor Relations in North America for UBS O'Connor, a multi-strategy hedge fund group. Before UBS Declan was a Vice President at JPMorgan Alternative Asset Management where he was responsible for business development and client relations. Declan is a CFA Charterholder and holds a Bachelor of Business and Law from University College Dublin (1995).
Investment Team
The Investment Team is organised functionally across three lines; Research, Technology and Trading with the Product Management team providing strategic oversight, coordination and development direction.